Wireless Technology Solutions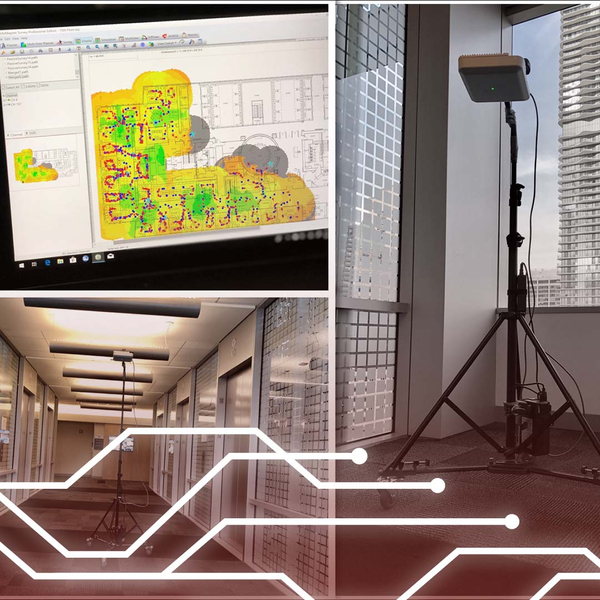 netRelevance's WIRELESS NETWORK SERVICES INCLUDE:
Preliminary Coverage Site Survey and Design
Authentication and Security Design
Integration Services
Access Point Installation and Cabling
Wireless Point-to-Point Bridge Installation
Access Point, Switch and Security Device Configurations
Wireless Coverage Optimization
Wireless Client Device Configuration
Wireless Site Surveys
Pre-Installation Wireless Survey – When designing a WLAN a pre-installation survey is the most accurate method. This type of survey is conducted on-site by a wireless engineer collecting coverage measurements from a test Access Point throughout the actual environment.
Predictive Wireless Survey – A predictive survey is performed using specialized software to model potential RF coverage to help determine Access Point placements. This survey is not as accurate as a pre-installation site survey and is typically performed when the environment has not yet been built to help obtain budgetary numbers for WLAN hardware and deployment.
Validation Wireless Survey – A validation survey is conducted on-site and measures the RF coverage of a wireless network to ensure that it meets the minimum signal strength for desired coverage type. This type of survey is typically done right after a new WLAN deployment or in order to assess an existing WLAN network.